After 20 years of activity at Ackerman Union, Campus Cuts closes its doors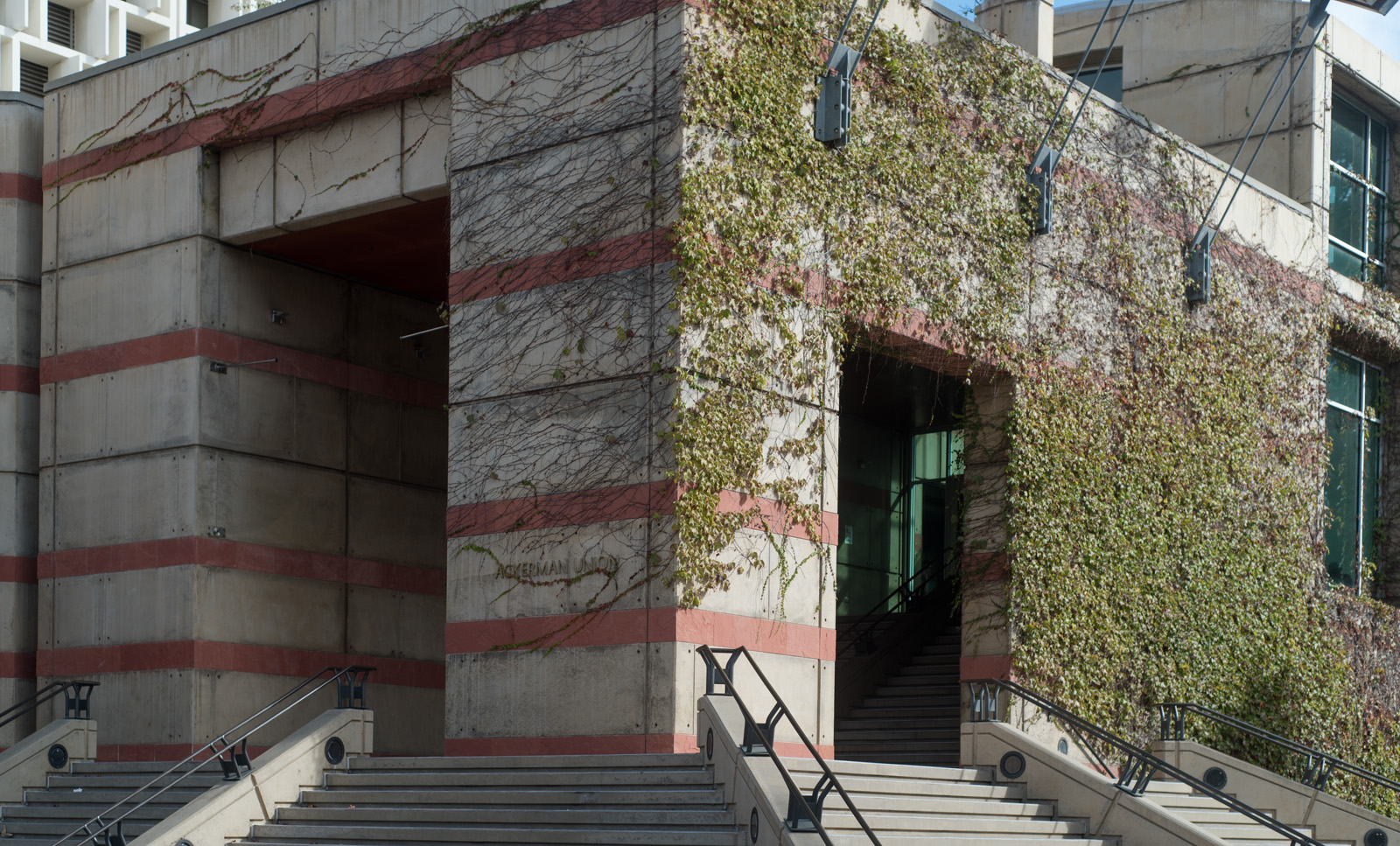 Campus Cuts, an on-campus hair salon, will close after 20 years of activity at Ackerman Union.
UCLA's lease with Campus Cuts expired on March 31 and has not been renewed, said Michelle Moyer, director of business affairs and compliance for Associated Students UCLA, in an emailed statement. Moyer said Campus Cuts did not meet certain requirements set by ASUCLA prior to new contract negotiations, but declined to state what the requirements were out of courtesy to Campus Cuts staff. The non-renewal was not based on financial constraints due to COVID-19, she said.
Campus Cuts opened in 2000, said Linda Medrano, the daughter of the store owner and director of Campus Cuts.
Medrano's father renegotiated Campus Cuts's lease with UCLA in March before the campus closed due to the pandemic, she said. Medrano said that a few weeks after the campus closed, she emailed Moyer asking what options they had for returning to campus, but Moyer told her that UCLA had terminated their lease.
"She said, 'Thank you for all the years you have been here, we will miss you," "said Medrano. "It was really, really steep."
She added that she tried to apply for as many loans as possible to help the business, including two different Small Business Administration loans, but was turned down due to poor credit.
Medrano said it was difficult to get information on loan applications – his father has an account with Bank of America, but Medrano said bank employees would send his father online, while the site Web would tell his father to go to a physical branch.
"If we don't get help, if businesses don't get help, they won't survive," she said. "There is no way to expect people to pay rent and pay bills regularly when businesses are closed."
Her father, Mauricio Medrano, worked in Westwood Village as a barber for more than 30 years after immigrating to the United States from El Salvador, she said. Medrano said Campus Cuts was something her father had worked on all of her life and that she was heartbroken to see her father's dream taken away from her despite her best efforts.
While on campus, Campus Cuts attracted many repeat customers, including faculty, students, hospital staff and ROTC cadets, Medrano said.
Campus Cuts brought a different vibe to campus, she said. Hairdressers regularly chat with other people who worked in the building and others came just to hang out, she added.
"It's just something that people can come and go quickly, and also come away feeling clean and kind of grown up and pampered a little bit," Medrano said. "It's a good feeling."
Annette Johnson, who worked as a cosmetologist at Campus Cuts for 13 years, said she was shocked when she learned the store was closing. She said that as a cosmetologist, job opportunities are limited due to COVID-19 restrictions that force hair salons to remain closed.
"Not having a job, especially during this time, I don't know how you can survive," she said. "It was our livelihood, being at Campus Cuts."
Johnson said she still hopes Campus Cuts and UCLA come to a resolution and renegotiate the lease.
Many of the Campus Cuts workers have known each other for a long time – several hairdressers have worked there for at least 15 years – and there is a lot of love and sharing among the workers, Medrano said. The Campus Cuts community was a lot like family, she added.
"We've seen so much come and go, and we've always been there," Medrano said. "It's a place where people come to have their hair done and feel comfortable. "