ALIZZ Islamic Bank expresses its appreciation for the impact of shareholder and customer confidence in driving its success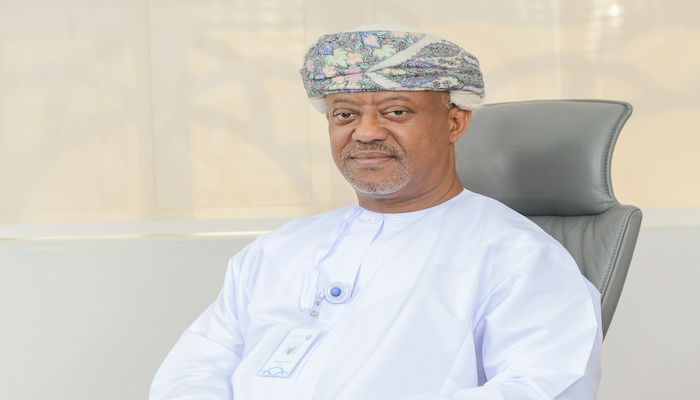 Mr. Sulaiman Al Harthi, Managing Director of Alizz Islamic Bank
Mr. Sulaiman Al Harthi, Managing Director of Alizz Islamic Bank, expressed his gratitude for the confidence of the bank's customers and shareholders in its Shariah-compliant banking services and products, given the impact of such confidence on the bank's success in strengthening its financial position and achieving continued growth in its financial results and figures during the first quarter of 2022. He explained that any success of the bank is reflected in the performance of the group, Oman Arab Bank and OMINVEST, adding that the bank would not be able to achieve such success without the careful approach and support of the board. In the meantime, he affirmed that the bank is determined to move forward to achieve sustainable results for shareholders in line with the prudent strategy developed by the board of directors and in light of the positive indicators of economic recovery. Mr. Al Harthi thanked the staff of the bank for their dedication, high performance and commitment to fulfilling their duties and meeting customer expectations.
The bank has expanded its services and products by targeting different segments of society by organizing various events, marketing campaigns, symposia and conferences in different Wilayats and Governorates of the Sultanate to identify the needs of the community in the field of Islamic banking and to explain complex issues in this sector. As a result, demand increased on the sector, its financial results became significant and its customer base increased significantly. Alizz Islamic Bank's customer base grew by 75% as a result of these efforts, in line with the bank's commitment to supporting the growth and prosperity of our communities.
In addition, the bank has directed its investments towards existing digital platforms and has forged partnerships aimed at offering solutions based on fintech. It is committed to promoting the culture of innovation and seeks to improve its core capabilities. The bank is working on developing a digital business model to keep up with changing customer needs and technological advancement, which is reflected in the bank's ability to meet customer needs and streamline transactions.
In a milestone reflecting such success, Capital Intelligence has affirmed Alizz Islamic Bank's long and short term ratings on the Oman National Scale at 'omAA' and 'omA1+', respectively with stable outlook which has been improved during the year due to the change in the outlook for Oman's sovereign rating and the strengthening of the bank's financial situation.
The bank undertakes to offer financing offers in line with the income of individuals and businesses; for example, in the first quarter of 2022, it launched a diverse set of offers to promote customer experience in Islamic banking and provide them with personalized choices, such as buying and building the right house in depending on the source of monthly income, in addition to exclusive offers for the purchase of vehicles or financing products, including electronics, furniture, etc., as well as various options in terms of financing periods, payment and at low rates.