Bridging the Big Data Divide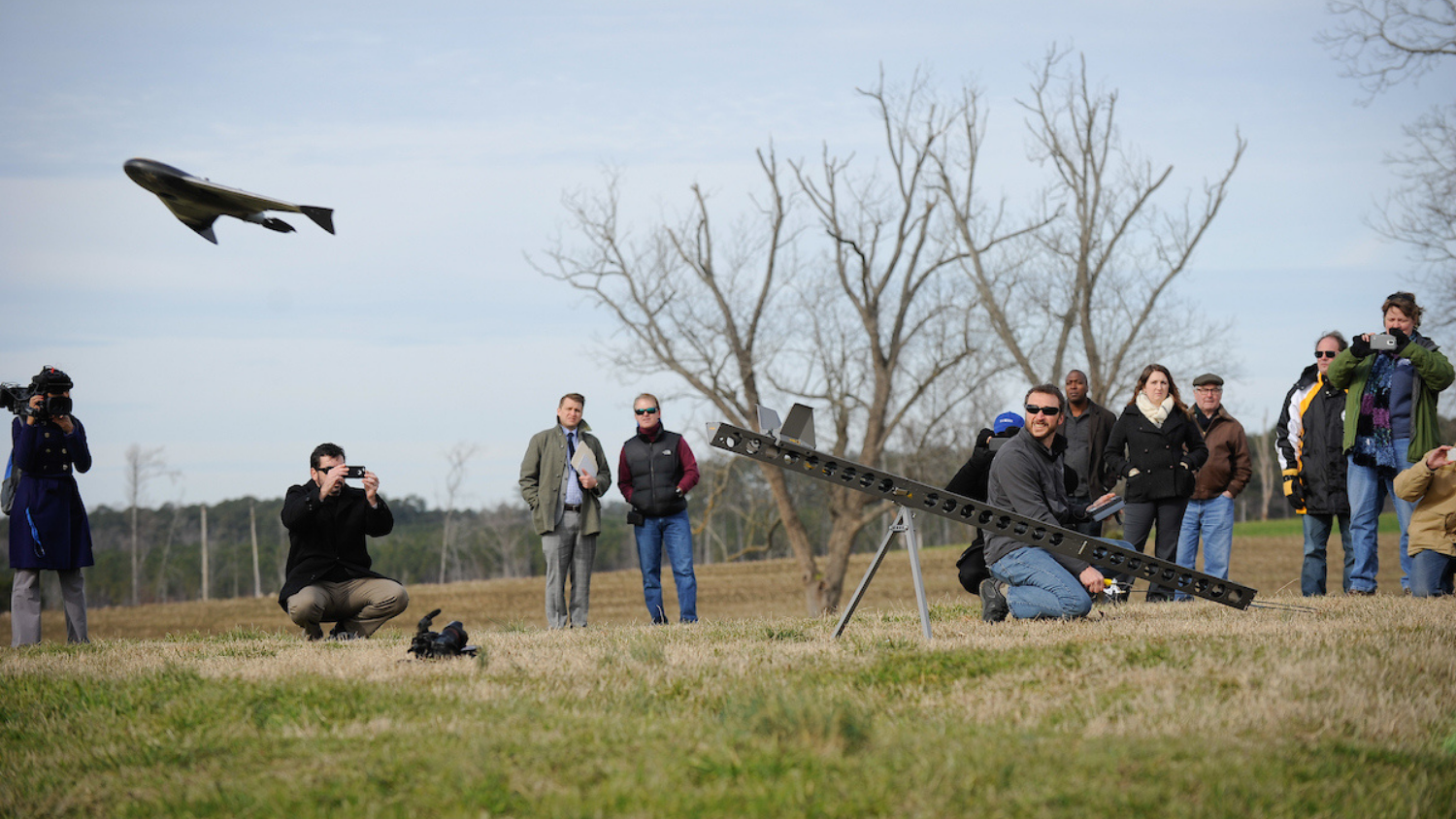 Much of the future of agriculture can be described in two words: big data. Unprecedented amounts of data have already been collected from satellites, drones, underground sensors and all forms of ground machinery – and much more data is needed to improve research, public policy and decisions on field.
At present, few people can use this agricultural data to their full potential, but the new and innovative agricultural data science certificate course offered by the State College of Agriculture and Life Sciences of North Carolina will create graduates capable of doing just that, and more.
Daniela jones, an assistant research professor at the North Carolina State College of Agriculture and Life Sciences (CALS) and coordinator of the new 12-credit certificate program, says these students will be in a good position to help solve some of the world's biggest problems in agriculture.
"Agriculture is a big industry that we all rely on for our food; it is also highly dependent on the environment and on changes in our climate, "Jones said. "Our students will use data analytics to help solve major data-intensive societal challenges, such as increasing crop yields and improving agricultural and environmental sustainability."
The Ag Data Sciences certificate program was developed in cooperation between CALS, College of Science and College of Engineering. Like many data science programs, it will combine data management, analysis, computer science, and statistical training. But unlike other programs, this training will be applied to agriculture, food and life sciences.
John Dole, associate dean and director of university programs, says the new certificate program supports a sector of the agriculture and life sciences industries that is clearly growing.
"We recently surveyed a wide range of agriculture and life science companies. Over 93% said they expected at least one or more future positions to require or benefit from training in agricultural data science management, "Dole said. "And 71% expected the need for agricultural data management expertise to increase dramatically over the next five to 10 years."
Synthesize knowledge
Jones, who designed the Ag Data Science Certificate program, says it bridges the knowledge gap between the fields of data science and agriculture, as few people currently have knowledge in both fields.
To fill this gap, the program brings together post-baccalaureate and graduate students with two general pathways: those with degrees in agriculture, food or life sciences who wish to use and manage data collected in the field and those with degrees in computer science, mathematics or statistics who wish to apply their data science skills to agriculture or to problems related to agriculture.
Jones says almost all students entering the program will have some knowledge in farming systems or data analysis, but they will complete the course stronger in both areas.
"Most data modellers don't know the intricacies of farming. It's full of variables, like temperature, precipitation, and soil; and plants don't grow the same in different places. Computer programmers don't always think about how these and other variables affect performance, "Jones said. "Likewise, those familiar with crops and farming systems use models based on anecdotal data and what has worked in the past. Our students will learn to look at data in a new way. They will think differently when making predictions or modeling in agriculture, natural resources and food. Our hope is to combine a farmer's common sense with data science techniques and train experienced data scientists in the field.
Jones says that students who complete the certificate program will have a strong competitive advantage in the agricultural workspace.
"Graduates who will specialize in agricultural operations will have experience in analyzing, manipulating, sharing and applying large data sets to crops and field operations," said Jones. "Graduates with a background in pure data science will improve their skills to deal with the complexities of the agricultural sector. "
Jump fences
From agriculture to data science
Shelly Hunt, a master's student in organic and agricultural engineering at the State of North Carolina, has a background in agriculture. She was one of the first students accepted into the Ag Data Science Certificate program. She says the certificate will clearly show potential employers her area of ​​specialization during her graduate studies.
"My master will say 'biological engineering'; it can mean a lot of things, "Hunt said. "When you think of bioengineering, data science isn't what you think of. This certificate shows future employers what I have specialized in. It's easy to convey where my expertise is.
Hunt, who is halfway through the certificate program, says the courses allow him to directly apply statistics, data collection and other important aspects of data science to actual projects in the field. This includes his work on testing NC State's sweetpotato for provenance and product digitization (Sweet-APPS), where she and a team of researchers are collecting data and using machine learning to understand what governs the shapes and characteristics of sweet potatoes as they grow in the field. The program helps solve the problem of food waste, as many deformed sweet potatoes are never harvested.
"We are encouraged to use real data from practical research projects," Hunt said. "It makes me more efficient at writing code and shows me how to use new and exciting tools and technologies. "
After graduation, Hunt plans to become an analyst for a large agricultural company or a large company with an agricultural division.
"I wish I could continue to raise awareness with real producers," Hunt said. "It's part of my research that I love: being able to talk to them. I want a job where I can assess the needs of customers or producers and create the data-driven tools to support them and their operations.
From data science to agriculture
Shana McDowell has a background in math and data science. The Technical Data Officer at the Human Vaccine Institute at Duke University is helping find protein spikes on two of the world's most notorious viruses: COVID-19 and HIV.
At the end of August, she will quit her job at Duke to earn her doctorate in biological and agricultural engineering at NC State. As part of her studies, she enrolled in the Ag Data Science Certificate program.
"I was drawn to the certificate after reading about it in an email from Dr Dani Jones; I didn't know there was a way for data scientists in agriculture, "McDowell said. "But I love working with data and making sense of it, and I've always enjoyed working in new and different disciplines. "
Like Hunt, McDowell will be working on the Sweet-APPS Project, using math and his computer skills to solve a real-world problem in agriculture.
Asked about her future, McDowell says she is undecided between industry and education.
"I taught in high school for five years," McDowell said. "I like to teach and break down different concepts, and I see myself teaching. But I also see myself working in industry. I'm stuck in between the two right now.
Jones says the Ag Data Science Certificate program will create a tight community of experts, like McDowell and Hunt, who can use analytics to help solve some of the most important issues in agriculture and plant science today. 'hui.
"This certificate program is well positioned for NC State," Jones said. "Many of our instructors are also researchers working to solve some of the biggest problems the world faces today through the NC Plant Science Initiative. These students will have the opportunity to tackle food insecurity, sustainable agriculture and climate change.
A quantifiable demand
NC State surveyed 254 people working in a wide range of agriculture and life sciences companies. Of the 41% who responded:
87% said that one or more employees in their company would like to take additional training in agricultural data science management.
93% indicated that one or more future positions in their company would require or benefit from training in agricultural data science management.
71% believed that the need for people trained in agricultural data management would increase dramatically over the next five to ten years.