COMMERCIAL UPDATES | Belmont Avenue businesses launch Liberty for All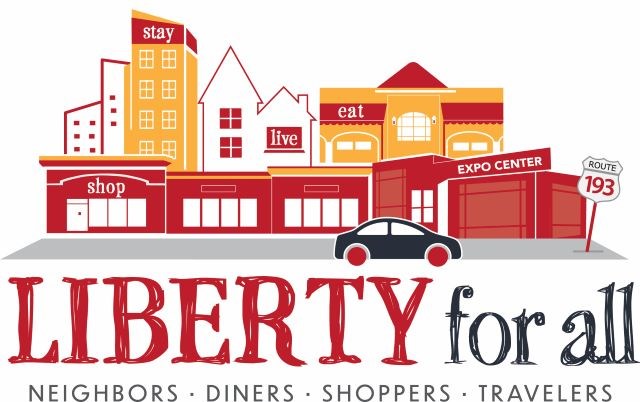 Among today's business updates: Community Foundation of the Mahoning Valley and HFLA of Northeast Ohio; Lordstown Motors Corp .; DataOhio Portal; Youngstown / Warren Regional Chamber; Youngstown State University Professional / Administrative Staff Association; Nationstar mortgage loan; Ohio Craft Brewers Alliance; AAA East Central Gas Price Report.
LIBERTY – Sensing the effects of the COVID-19 pandemic, businesses on Belmont Avenue are launching Liberty for All, a collaborative marketing campaign that shares resources, boosts promotional efforts and calls on residents of Mahoning Valley to rediscover and patronize local businesses.
"Small business owners need to be stubborn, smart and adaptable," said Jack Kravitz, president of Kravitz Delicatessen, in a press release. He points out that his mother moved the business to its current location, 3135 Belmont Ave., over 50 years ago due to its significant north-south accessibility. "We are determined to survive this too, but we can only do this if the community supports this type of local store initiative."
Some samples from the Belmont Avenue business corridor:
Looking for an international specialty? Look no further than the Jerusalem Market, Jimmy's Italian specialties or the Kravitz Deli.
Fancy a good meal? Iconic restaurants such as Station Square, Golden Hunan, El Jalapeno, or K'nafa all offer both in-person and safe-to-go dining options.
Are you looking for a deal? Check out the value-driven finds at the region's largest Goodwill store or shop curated selections at Racks Consignment.
Want something unique? Indulge yourself with handcrafted soaps and personal care items at BodyGoodies, or inquire about personally prepared prescriptions at Allen's PharmaServe.
"When you shop in Liberty, you're not just keeping the local economy alive, you're resuscitating the way Main Street business is done," Liberty Township administrator Greg Cizmar said in the statement. time with business owners who will greet you by name and where your money counts. Plus, your money stays in the regional economy and takes care of your neighbors. "
CFMV, HFLA partner to provide
COVID-19 emergency loans
YOUNGSTOWN – The Mahoning Valley Community Foundation is in partnership with Northeast Ohio HFLA to provide emergency interest-free loans specifically for the Mahoning Valley, available to individuals and businesses.
A revolving credit fund has been created so that assets are repaid by borrowers to be borrowed without interest by new people and businesses in the future. So far, three individual loans and one business loan have been made from the COVID-19 emergency fund.
Funding for the Community Foundation was part of a $ 50,000 collaborative grant with the Raymond John Wean Foundation to seed the interest-free loan fund.
Those interested in learning more about Northeast Ohio's HFLA COVID-19 Emergency Loan Program and whether they qualify for an interest-free loan can visit the organization's website. . website or send an email to [email protected]
Lordstown Motors receives
tax credit assistance approval
LORDSTOWN – Lordstown Motors Corp. took another step forward in its plans to produce Lordstown Endurance as the Ohio Tax Credit Authority approved the tax credit assistance plan at its meeting on Monday.
The approval to support the hub motor and battery line is helping to speed up the schedule for the project, which is expected to create 1,570 high-tech jobs in the Mahoning Valley and surrounding communities.
"From day one, Lordstown Motors was designed to represent the hard, serious and hardworking people who have maintained this community for over 50 years," said Steve Burns, CEO of Lordstown Motors, in a press release. "We're not just here to build electric vehicles – we're here to make an impact on this region by providing innovative and sustainable technologies and resources."
State partnership paves the way
for unprecedented data access
COLUMBUS – Lieutenant Governor Jon Husted and InnovateOhio, in partnership with the Department of Administrative Services and the Office of Information Technology's InnovateOhio platform, announced on Monday the launch of the DataOhio Portal, which provides a unique service to the people of Ohio by providing unprecedented access through an innovative data sharing platform.
the DataOhio Portal is a public portal that provides over 200 datasets and over 100 interactive visualizations to inform data-driven decision making for state agencies and their partners. The DataOhio portal enables collaboration and data sharing while providing enhanced security and privacy.
"We've all learned over the past year how essential data is to tackling our biggest challenges," Husted said in a press release. "The IOP team has built a one-stop-shop for government data, providing a secure approach to data access and displaying datasets that in some cases are now available for the first time. . This collaboration will help Ohio make better public policy decisions so that we can better serve the people of our state. "
The chamber appoints the administrators,
recruits an executive coordinator
YOUNGSTOWN – The Youngstown / Warren Regional Chamber recently announced the promotion of two staff members and the hiring of a new executive coordinator.
Becky Litowitz has been appointed Director of Member Services. She will play a greater role in managing the organization's cost reduction programs and services for members, including health care, energy, shipping, office supplies and more, while continuing to engage with chamber members and meet their needs.
Shea MacMillan has been appointed Director of Economic Development Projects. Since joining the Chamber in November 2017, he has managed 11 expansion and attraction projects, resulting in more than $ 2.3 billion in investments in real estate and machinery and equipment, the creation of 1,215 new jobs and maintenance of 587 positions. He is also currently managing 12 other projects that could result in an investment of $ 51 million and 425 new jobs over the next 12 to 24 months.
Jenna Tyger joined the chamber team as executive coordinator on November 1. She will provide a range of administrative and management support to the President and CEO while overseeing the management of the office, preparing reports and data analysis, coordinating various projects and working with internal management and staff. , as well as external customers and suppliers.
YSU Directors Award
$ 250 to the Salvation Army
YOUNGSTOWN – The Association of Professional / Administrative Staff at Youngstown State University recently awarded $ 250 to the Mahoning County Salvation Army for use during the holiday season.
"We are keenly aware of the toll that the past year has taken on our community," said Edward Villone, president of APAS, in a press release. "With this donation, we hope to do our part to make the holidays brighter for those in need in Mahoning Valley."
Salvation Army Major Paul Moore said the funds would be used for children's food and toys.
$ 86 million settlement reached
with the Nationstar mortgage
COLUMBUS – Ohio Attorney General Dave Yost joined with attorneys general from all 50 states as well as the District of Columbia and other federal and state agencies to reach a settlement of $ 86.3 million dollars with Mortgage.
the judgment on consent resolves allegations that Nationstar, which operates as Mr. Cooper, violated consumer protection laws when managing its mortgages. The settlement provides for compensation for a variety of injuries that were identified during the investigation. Thousands of borrowers had problems when their loans were transferred to Nationstar, resulting in foreclosure under certain circumstances.
"When you make mistakes and it costs you money, it's poor record keeping," Yost said in a press release. a trial. "
Nationstar is the country's fourth largest mortgage manager.
OSHA, craft brewers renew
alliance to promote security
COLUMBUS – The US Department of Labor's Occupational Safety and Health Administration and organizations representing many Ohio craft brewers have renewed a two-year alliance to improve occupational safety in industry.
The alliance includes OSHA, Ohio Craft Brewers Association, Brewers Association, Master Brewers Association of the Americas District Midwest, and Ohio Bureau of Workers' Compensation. They will continue to develop and build on awareness and education programs on the hazards of brewing, storage, bottling, canning, packaging, handling and delivery of craft beer. Alliance members will promote the free online training available through the Ohio Craft Brewers Alliance. The participants initially signed an alliance agreement in October 2018.
"OSHA is delighted to renew this alliance focused on sharing best practices and training and training employers and workers in the growing craft brewery sector to operate and work safely," said OSHA Regional Director Larry Johnson in Columbus in a press release.
For more information, click here.
Gasoline prices jump
15 cents in northeastern Ohio
YOUNGSTOWN – The average price of gasoline in Northeast Ohio is 15 cents higher this week at $ 2.06 per gallon, according to the AAA East Central gas price report.
The average price of self-serve unleaded gasoline in the Youngstown area is $ 2.04 per gallon.
– Do you have a commercial ad that you would like to share? Send an email to [email protected]