Crackdown on distracted drivers yields two dozen tickets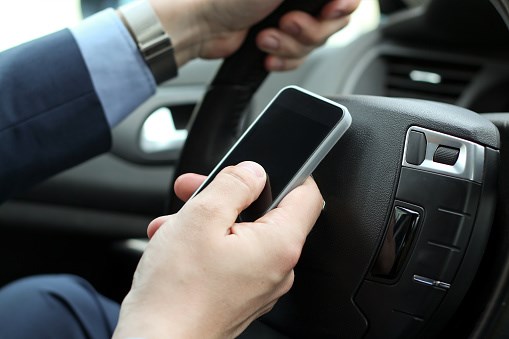 Law enforcement officers paid extra attention to distracted drivers last week.
They set up at the intersection of Highways 16 and 97 on March 3 and, with the help of an official perched in a bucket truck on loan from the City of Prince George, they spotted 24 drivers using cell phones or an electronic device while they were behind the wheel.
Each was ticketed with a fine of $368 and a penalty of four points plus an ICBC-assessed driver hazard pay.
"When you are distracted, you react more slowly, which puts you and those around you at risk. Distracted driving is the second leading cause of fatal accidents in British Columbia and this behavior is 100% preventable – it starts with you, the driver," Cpl. said Jennifer Cooper.
Vehicle insurance costs may be affected and too many points assessed against one's license may result in a driving ban.
Distracted driving includes not only the use of electronic devices, but also other distractions such as personal grooming, eating or drinking, reading, unsafe pets, other passengers, and not knowing your route.
Prince George RCMP Municipal Traffic Services worked with the BC Highway Patrol, BC Commercial Vehicle Safety and Enforcement Insurance Corporation and Citizens on Patrol volunteers assisted in the crackdown.
In addition, nine fines were issued for not wearing a seat belt, three for excessively tinted windows and 15 notices and purchase orders were issued for defects observed on the vehicle, including three for utility vehicles.