Fire restrictions in effect from tomorrow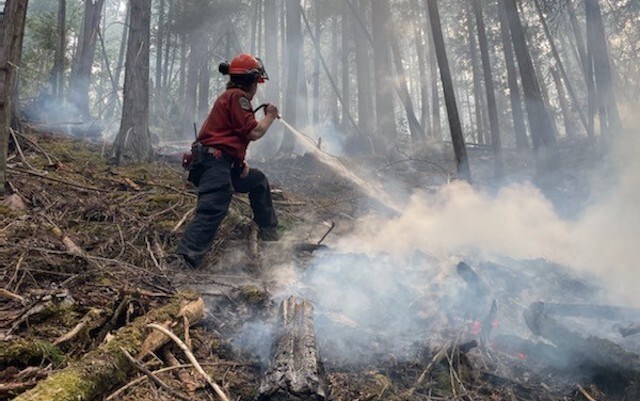 As of noon Friday, the BC Wildfire Service said all open fires, including fireworks, sky lanterns and burning barrels, will be banned in northeastern British Columbia.
The Wildfire Service says the current forecast for the Prince George Fire Center area calls for high temperatures throughout the weekend and early next week, resulting in increased fire risk.
The ban on Category 2 and Category 3 open fires will remain in effect until noon on October 15, or until it is repealed.
The order does not prohibit campfires that are half a meter high by half a meter wide or less, and does not apply to stoves that use gas, propane or briquettes.
Environment Canada says a long and dangerous heat wave will affect British Columbia from Friday until Tuesday.
Daytime highs will range from 29 to 36 C, with nightly minimums of 14 to 16 C in the Peace, Williston and Fort Nelson areas.
BC Wildfire Service fire bans apply to all public and private lands, unless otherwise specified, as in a law or local government regulation. Check with local government authorities for restrictions before starting a fire.
Anyone found in violation of an open burning ban may be issued a fine of $ 1,150, may be required to pay an administrative penalty of up to $ 10,000 or, if found guilty. by a court, can be fined up to $ 100,000 years in prison.
If the contravention causes or contributes to a forest fire, the person responsible may be ordered to pay all firefighting and related costs.
To report a forest fire, unattended campfire, or open-air fire, call toll-free 1 800 663-5555 or * 5555 on a cell phone.