Hour One CEO Wants You 'Go Create'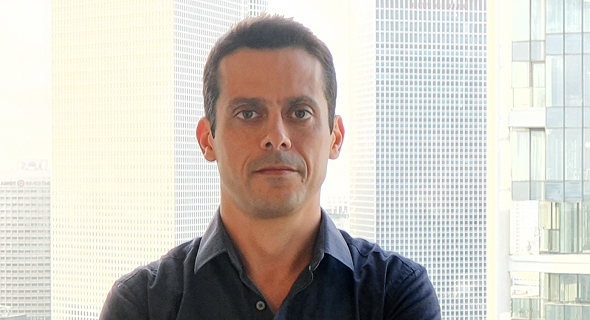 "Our product allows users, in a very simple way, to create a video without having any experience in video production," said Oren Aharon, CEO and co-founder of Hour One, a video production platform based on the AI that creates content from text. , using synthetic computer generated characters based on real people for professional and commercial use.

"Companies now understand that the 'push' strategy does not work. You can't run after customers or people and try to explain, it's very difficult and it actually doesn't work anymore, "Aharon said. "You have to create amazing content, you have to create something really interesting, a story, a visual, to get people to use your product. People today find it very difficult to do with just text or text and images, it doesn't work because we are in the age of video.

Oren Aharon, CEO and co-founder of Hour One. Photo: One hour AI

Aharon, who founded Hour One with CTO Lior Hakim in 2019, calls his company's product a "third-generation storytelling format," saying it allows "people to express their knowledge in video format" and " that it allows people to tell a story, to carry a story with a character and do it from text, in a very simple way.

A critical and thorough review of the examples already uploaded to the company's website might detect some issues with the synthetic characters such as timing, lack of emotion, and monotonous presentation, although these criticisms are minor and will likely be resolved. as technology advances. Ultimately, these videos are engaging, convey the intended message, and most importantly, will appear human to most viewers.

Currently, Hour One is offering around 100 characters with the hope of increasing that number to 1,000 over the next six months. Other new features like switching between languages, adding a layer for video analysis, and entering text while playing live video are already underway. "We are constantly improving our self-service platform where you can enter and create your videos. The product will be amazing, it already is, but it will get even more amazing because we have so many layers and features. This is the main objective of the company, to make it work for our customers, "he added.

"The main goal of Hour One is to create our service for the worlds of work, a B2B model, self-service, and the idea is that companies will be the customers and they will use our product to create their own. "said Aharon. "So one example is a huge project that we're doing with Berlitz. Basically, we have created eight Berlitz teachers on our platform, teaching Spanish and German.

"Another use is to help startups create how-to videos for their knowledge bases. Today, companies basically use us to take their knowledge base texts, make them a little more user-friendly and interesting, and then turn them into a video with a presenter.
One hour platform. Photo: One hour AI
When faced with issues of fake news, possible technology misuse, or its potential effects on the film, television and video industries, Aharon was not put in place. While acknowledging these potential issues, he fully supports his company's actions and regulations. "We are ahead of the industry in trying to create the modal for the industry. We mark all of our videos as modified visuals, which is part of possible future legislation in the United States, "Aharon explained.
"I think in the past people saw technology as a catalyst for creating fake events or fake news, and it's not just recently with video," he continued. "Photoshop, for example, was something that 20 years ago people thought of as a crazy thing that people can change an image with, and that hasn't happened. It's very clear that the things that people talk has not happened, maybe a handful of times in the last few years, really on the sidelines. Sometimes the leaders say things, you know, are recorded, and ten minutes later they say the opposite and it's okay, so i think people are mostly confused today about data, but it's not because of the technology, it's because of the power of people over the media.
"In addition, it is important to note that we do not allow our customers to use the platform as they wish. They are contractually limited to using it only for work, we don't even allow reviews with the platform as we would like to limit it specifically for the B2B companies we work with.
Regarding the technology, growth and market state of the company, Aharon is extremely satisfied, stating that he "sees no obstacle in the process, in terms of stopping us or influencing what we are doing. let's do. The demand is enormous. "
"I think the main influence will be to do what was not possible until today, that is to say to give this tool to anyone to go and create," he said. he concludes. "They can choose, write a text, we can help them with whatever they don't need to understand the technology or the format, basically we made the product for anyone in the office."