NAB unveils its next technology strategy – Finance – Strategy – Cloud – Software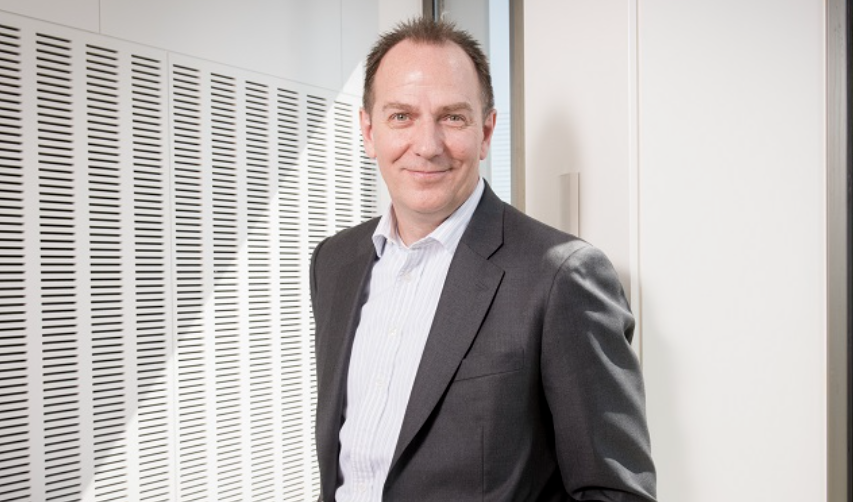 NAB is working on a four-to-five-year "refreshed" technology strategy that will see it redouble its focus on bank-wide platforms, while also emphasizing simplification and best practices. software engineering.
Chief technology and operations officer Patrick Wright said the new eight-pillar technology strategy replaces the one the bank has been working on since September 2018.
That strategy got NAB through "four years and a bit," and Wright told iTnews the new board-approved technology strategy would be good for "probably a four to five year cadence."
Work on the technology strategy review has been underway since at least April of this year.
In positioning the new strategy, Wright said it does not represent a substantial departure or change in direction for the bank; rather, it seems to focus primarily on building on the work of the past four years.
"What we're going to work on next really won't change much from what we've been doing," Wright said.
"We call it an evolution from what we've been through for the past four years."
However, this time around, the mention of cloud, microservices, and APIs is noticeably absent from the strategic pillars.
As iTnews reported in April, the cloud has "become part of the furniture" at NAB. Microservices-based architectures and API-centric application architecture approaches fall in a similar boat.
"One of the centerpieces of our 2018 strategy was first the public cloud. The reason it's not in [the strategy] is because we actually think we've built it into the way we work, and so I don't need to talk about it or make people realize that we're going to move to the cloud. Everybody knows it, everybody owns it, and everybody's working on it," Wright said.
"So I've moved some of the capabilities that we had in the original 2018 strategy to what we call 'foundations'.
"Our microservices and APIs were another fundamental element that we had in the 2018 strategy as a kind of novelty that we wanted to integrate into the way we manage technology within the company.
"These elements have now become fundamentals as opposed to beacons of light that we want our teams to focus on."
eight pillars
The first pillar of the new technology strategy is "digital first", which is defined as the creation of "adaptable…experiences" for customers and staff.
"It's really about continuing to be grounded in getting the right digital experiences and making it an option for our customers and colleagues as often as possible," Wright said.
The second pillar continues NAB's focus on creating a "platform mindset" – and the bank-wide platforms that go with it.
These include the continued development of NAB One, a desktop computer that "bankers, operations associates and employees use to serve customers", and an enterprise document management system.
Wright said platforms were part of the 2018 goals, and while "some progress" has been made over the past four years, he said it's "not as much as I initially had. envisaged in 2018", hence the redoubling of efforts.
The third pillar is simplification, which Wright described as part of "a huge agenda."
"In the world of technology, especially in large enterprises, we manage incredibly complex environments that slow us down, but also prevent us from automating to go faster," he said.
"We strive to simplify as much as possible, right down to the configuration of our servers, networks and computers.
"We want to move from tailored solutions per business to simplified ways that we can automate across our business."
Pillar number four is "expert engineering," which Wright said he was "very committed to" achieving.
"A typical tech professional in today's world spends about half of their time investing in business capabilities and building things for the business, and about half of their time managing the platforms it has. [The latter] includes everything from patching and backups and deploying things to production, but also testing and all related activities associated with keeping the platforms running smoothly," he said.
"Our goal is to use advanced tools to go from 50-50 to 70-30, so that 70% of our developers' time will be spent on business value creation and 30% on these execution activities.
"By moving that around, we believe we can get more out of every tech dollar we spend."
In this pillar, the focus is on "differentiated tooling," which Wright says is about simplifying and standardizing software development pipelines.
"When you have thousands of apps, you end up with thousands of highly curated, highly customized pipelines," he said.
"One of the things we're focused on is standardizing and simplifying those thousands of pipelines down to fewer than a dozen.
"They are highly configurable but highly standardized and very well controlled, and highly automated pipelines that allow us to spend less time organizing custom pipelines and give [developers] more time to create business value.
The fifth pillar is "data like electricity" – having analytics and other data functions "always available" to teams.
It is powered by a new data stack and service collection internally branded "Ada", which iTnews will post more details later today.
The sixth pillar is secure by design, which will involve "trying to push security through the design process [so it's] …something we all do when designing systems from the ground up.
The final two pillars are creating delivery excellence and attracting, developing and retaining top technology talent.
Internalization to continue
Insourcing was a major part of NAB's cloud migration; Wright reiterated that the bank's cloud infrastructure, networks and operations are all handled by internal resources today.
The bank now wants to internalize more technology roles, primarily in application development.
"We've moved from 70% of our technology workforce to outsourcing [in 2018] just 37% today, and I would like in the next few years to bring that down to 20% and continue to invest in our own people," Wright said.
"In the apps area, we've internalized a lot as well, but that's probably the area that will take us from 37% to 20% over the next few years.
"The job market has impacted our speed in this space, so it's a place where we probably have more third parties than we would prefer.
"It's usually just because we haven't been able to get enough people in the right places at the pace we'd like."