Police search for suspects in Long Beach fruit stand shooting – NBC Los Angeles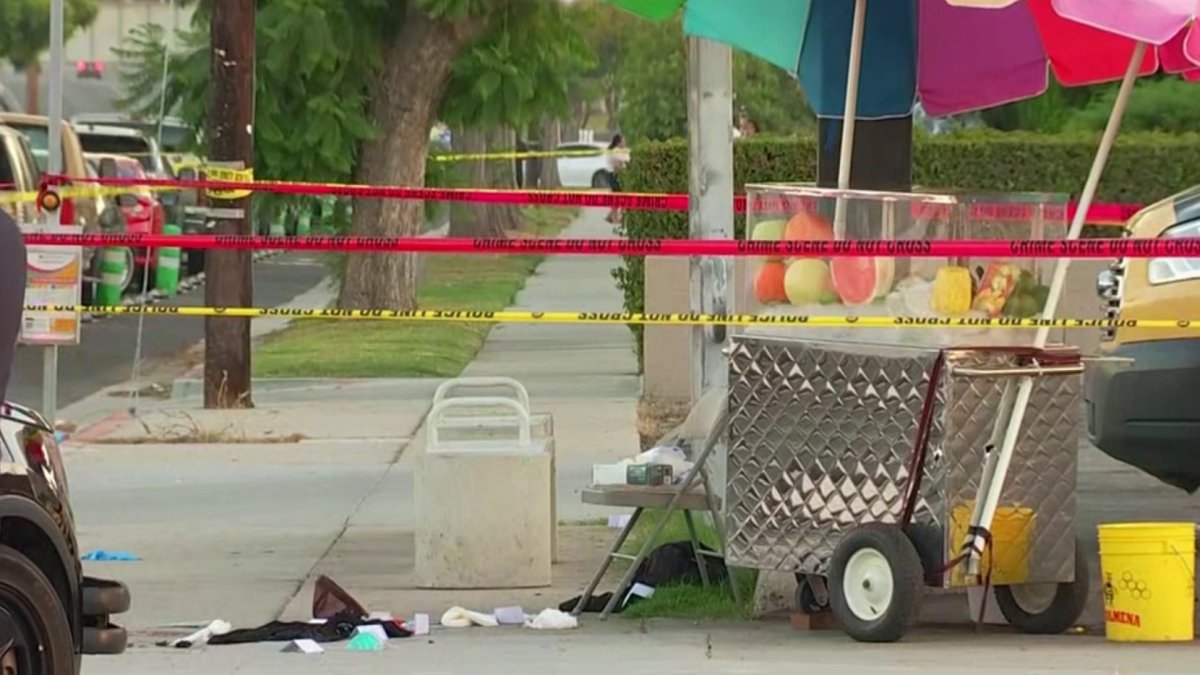 A father and son were shot dead in Long Beach on Friday as they stood outside a popular fruit stand in the city's north.
Cell phone footage of a passer-by captured at least two shooters on camera during the incident, which occurred around 6:15 p.m. at the intersection of Market Street and Orange Avenue.
The father and son were standing around the corner when the other individuals approached and shot them at close range, then escaped on foot.
"We believe in both [the victims] were here at a fruit vendor who was buying fruit when the incident happened, "said Arantxa Chavarria of the Long Beach Police Department.
After officers carried out security checks in the area, they found a nearby Pizza Hut delivery vehicle that caught a stray bullet, but police said there were no more injured during of the shooting.
The two victims were taken to hospital in critical condition on Friday evening. At 8:30 a.m. Saturday, the father and his 10-year-old son were in critical but stable condition.
The father was reportedly the target of gunfire, although the motive for the shooting is still unknown, according to police.
The investigation is ongoing and the police are still looking for the walk-in shooters.