Recording of the death of a 24-year-old man played in court on the day the murder trial opens | Local News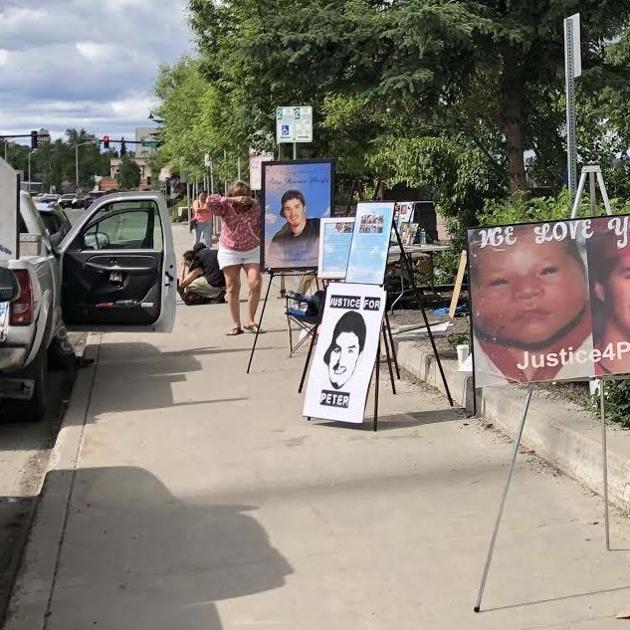 Ryder Alan Smith is on trial for murder in connection with the death of Peter Horace-Wright, and Smith's attorney on Monday – the day his trial opened – worked to establish that the incident was a case of self-defense .
Outside the Rabinowitz courthouse, Horace-Wright's friends and relatives protested. They want a murder conviction and argue that Smith is a violent man who bragged about the murder.
"We are here because Peter has no voice, it was taken away from him," said Bernadette Demientieff, Horace-Wright's mother. "Repeated lies have been told about him. To be heard. We stand up for my son, this (suspicious) family must be exposed. If this boy is released, believe me, there will be another murder, as he is. bragging about. "
Horace-Wright died at Badger Towing and Recovery, located on Peger Road, around 5 a.m. on November 14, 2019, after being shot twice in the upper thigh near the groin and once in the abdomen. The 24-year-old left behind a child about to turn 3.
A recording of the incident was shown in court and Horace-Wright could be heard saying to Smith, "This is live," before a shotgun was fired and Smith was heard moaning. Later, Alaska State soldiers found four worn cases, one unused case, and a broken cell phone inside the store. Outside the store were Horace-Wright's cell phone and vehicle, which had been shot down.
Smith and Horace-Wright had met earlier in the morning at a gas station and decided to go out and have a drink.
Smith's father said the incident involved a mutual fight. He said Smith was severely strangled by Horace-Wright and his son's shoulder appeared to have been dislocated. Smith's father testified that he saw raw security footage, now erased, showing the men struggled before the shooting.
Smith reportedly called his father after shooting Horace-Wright and waited 11 minutes to call 911 as Horace-Wright moaned in pain. He first told authorities he shot an intruder in a burglary and then said Horace-Wright attacked him while they were discussing a truck for sale.
If convicted, Smith, 23, faces up to 99 years in prison for first degree murder and up to five years in prison for tampering with physical evidence.
Online court records show Smith has a bench trial in which there is no jury. The judge will rule.
Among the witnesses called Monday were several members of the security forces who intervened on the scene. An Alaska State Soldier described Smith's behavior that morning saying he was emotional, shaking, crying and looking traumatized.
Authorities initially believed the incident was in self-defense, but later, after analyzing a cell phone recording, charges were filed.
Smith has a history of minor offenses dating back to 2014. It includes a long-term civil protection order filed against him in 2018. Smith has two outstanding assault and misdemeanor charges that were filed in 2020 for a incident on August 17, 2018.
A dozen friends and relatives of Horace-Wright, including his grandmother and sister, are calling for "justice for Peter". They demonstrated at several Smith court hearings. They plan to be there every day this week, they said. A commemorative table has been set up with several photographs of Horace-Wright.
Demientieff described her son as "a very good guy" and a "very involved father" who she said was never late to pick up her son from her home.
When Demientieff didn't hear from her on the morning of her death, she knew something was wrong.
The trial continues on Tuesday.
Contact editor Amanda Bohman at 459-7545. Follow her on Twitter at twitter.com/FDNMborough.
Contact reporter Liv Clifford at 459-7582 or follow her at twitter.com/FDNMcrime.