The 2021 moments that will mark us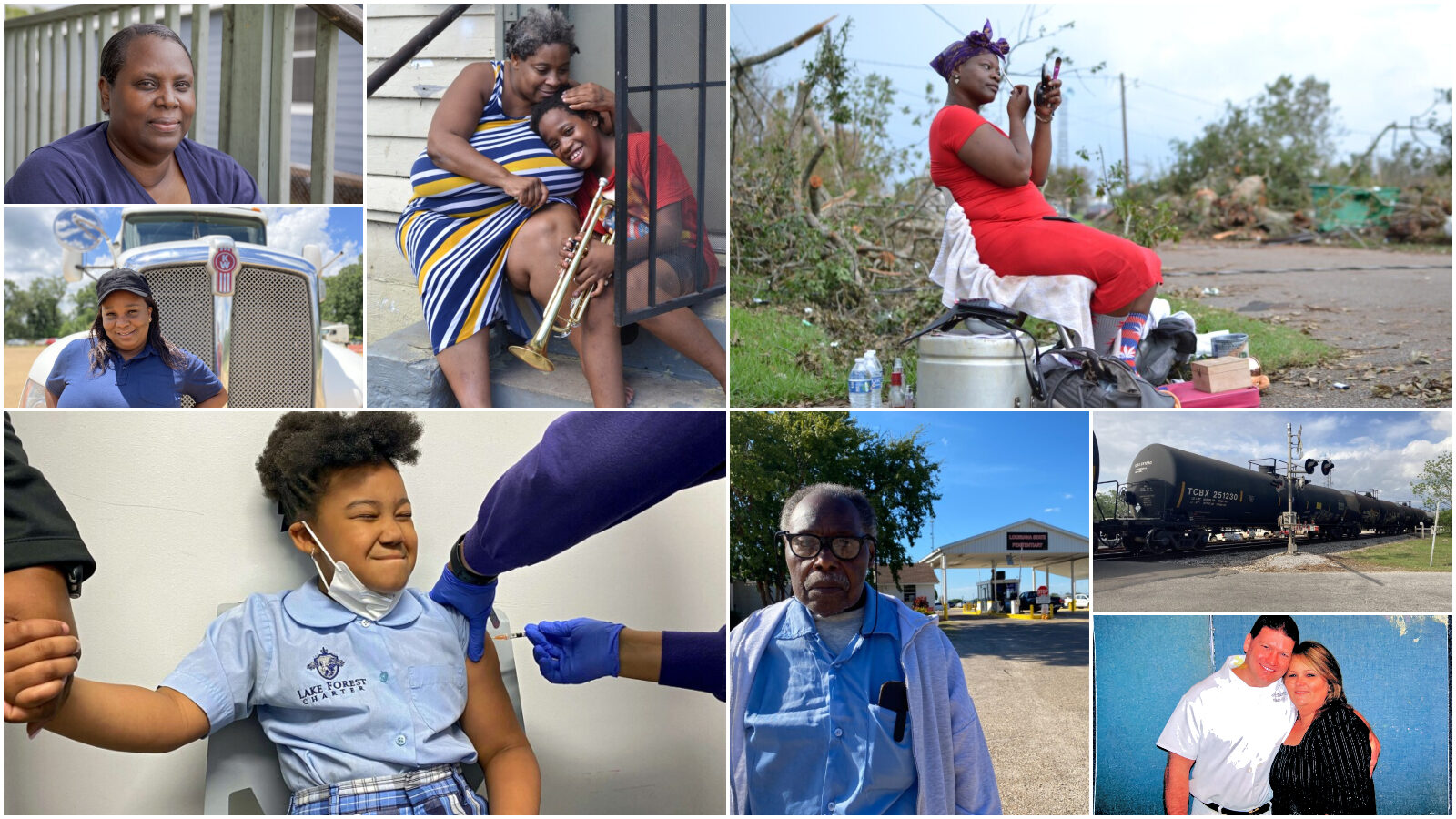 Too many local media have disappeared in Louisiana, Alabama and Mississippi. This year, the Gulf States newsroom stepped in to fill those gaps. WBHM in Alabama, Mississippi Public Broadcasting, WWNO and WRKF in Louisiana and NPR work together as a regional newsroom to plan coverage, share resources and add reporting power in a story-rich region that has too long been under. -covered. Our growing team of journalists have traveled across states to cover important topics related to healthcare, criminal justice, economics and racial equity.
Here are some of the moments in 2021 that our reporters say they will always remember (although the tape wasn't always made into the story):
A song in the storm
Shalina Chatlani, New Orleans-based Gulf States Newsroom reporter
I have been reporting on COVID-19 and the impacts on our region all year round. I cover everything from mask warrants to low vaccination rates and varying increases. But I'm also covering major current events like Hurricane Ida, the Category 4 storm that hit Louisiana at the end of August. One of my favorite stories is walking around New Orleans with my colleague Tegan Wendland and talking to people about what they've been through. We spoke to a woman named Shameka Joseph, who sang a song her son had written about her. It's about how she went through so much loss and survived it.
I've never been through a storm
I have never experienced a hurricane
Never been through life
But my mother lived it all
I love this tape because it's personal and emotional and puts a human voice on tragedies that are often difficult to understand. Sadly, the COVID-19 pandemic is not over and neither is events like Ida causing us to lose our grip. But I'm thrilled to continue to feature stories about people who rise above it all and survive.
The beauty of talking to strangers
Stephan Bisaha, Wealth and Poverty reporter in the Birmingham-based Gulf States newsroom
At the end of April, I made my first reporting trip across the region, covering efforts to establish a new Amtrak line between Mobile, Alabama and New Orleans. I was in Bay St. Louis, that town along the Mississippi coast, and I ran into Wendy Hayden. She was so excited for the train to come and we had this great conversation. As things were ending her phone started ringing and she said, "I think I'm about to be a grandmother." And on the other side of that phone screen was her newly born daughter and brand new granddaughter.
This moment had nothing to do with the history of the Amtrak train to come, but it really stood out to me just for its reaction and the excitement in its voice. This is something I thought about long after. It also really reminded me of the value of being able to speak with strangers in person, meeting Wendy and living this moment with her. And this is something that I am really looking forward to doing more carefully in 2022.
"Forgotten men" learn from Facebook
Bobbi-Jeanne Misick, New Orleans-based Gulf States Justice, Race and Equity reporter
In October, I reported a story about 10-6 lifers, men who were in jail for about 50 years when they were offered a sentence of about ten years and six months. I attended a class where a group of recently released men were learning to use their cell phones – in particular, they were learning to use Facebook. And these guys had all been in pretty much the same dorm at Angola Prison in Louisiana, so they had a great relationship.
There was this really funny moment when a student at LSU, who worked with them, asked Lewis Mitchell, who was a bodybuilder in prison and the most outgoing of the bunch, if he had seen that his friend, Kenneth Womack, had updated his Facebook photo. He said, "Yeah, he's just ugly," which made everyone laugh. And he said he was going to keep his phone by his bedside with his picture on it so he could keep the cockroaches away. And Kenneth is a little shy, but you can hear him chuckle underneath, because that's the relationship they had. What struck me is that in the Great South, there are so many people who are incarcerated and we forget them. And these guys were literally called the Forgotten Men. I was really touched by the way they approached their release and how they were learning this technology and looking forward to spending their final days with their families and extended families who had grown so much during their incarceration.
A prison visit to the beach
Brittany Brown, Gulf States Newsroom, Jackson-based criminal justice reporter
In December, I was reporting on the impacts of stopping prison visits for incarcerated people and their families during the pandemic. I drove to Dothan, Alabama, to meet Virginia McDaniel. Her husband is in jail and she had not seen him in person for almost two years because of Alabama politics. In the middle of the interview, she told me about that time she took her husband to the beach. She drove to Panama City Beach, set up the tablet so he could watch the ocean. And he got to see it and kind of be there virtually right then.
I love this story because it shows how dedicated and caring she is to her incarcerated husband. Next year, I look forward to continuing to connect with those most affected by the criminal justice system and enhance their experiences through reporting.
Music credit: "Scuttle" and "Surface" by Robert john
This story was produced by the Gulf States Newsroom, a collaboration between Mississippi Public Broadcasting, WBHM in Birmingham, Alabama, WWNO and WRKF in New Orleans, and NPR.