Watch Now: Kearney's Piñon Market is Owner's American Dream Come True | Local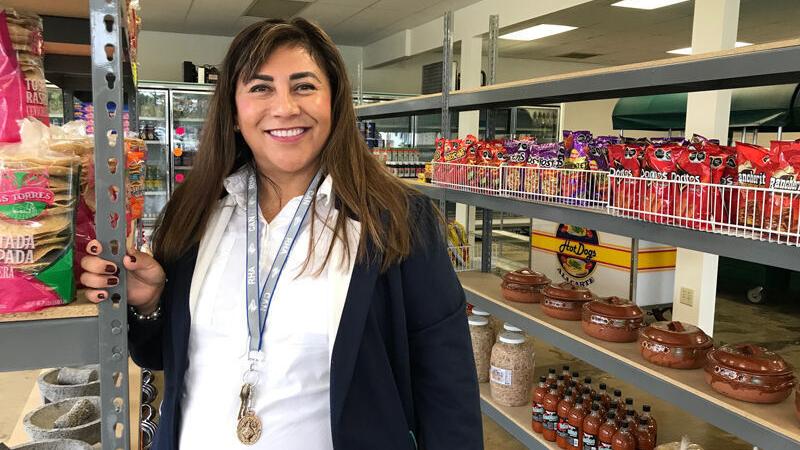 After moving from rural Mexico to the United States, Piñon spent a few years in Texas before arriving in Kearney at 23.
One of the first things she did after arriving in Kearney was find a place to wash the clothes and bedding. The laundromat she found was in the mall next to The Cellar restaurant in North Kearney.
"I saw a lot of people come in," Piñon said, so she asked to speak to the owner. Dick Poston emerged and told her he could meet her the next day. It was the start of Piñon's 16-year stay at The Cellar.
Since then, Piñon has held various jobs, on assembly lines, in housekeeping and occasionally in retail. From time to time, she held craft fairs and cosmetics sales events, most notably in Shelton, where she raised her daughter, Nadia.
Piñon said it was a pleasure to watch her daughter receive so many opportunities growing up. Nadia attended the University of Nebraska at Kearney and became a cheerleader, her mother said.
"I tell Nadia to be grateful for what you have because nothing is easy," Piñon said.
She began to seriously think about starting a business after meeting Sandra Barrera, an employee of the University of Nebraska Extension on Grand Island who helps immigrants start businesses. Barrera introduced Piñon to the Small Business Loan Specialist of the Rural Business Assistance Program at the Center for Rural Affairs in Lyon, and she secured seed funding.